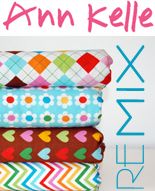 Kelle Boyd of Ann Kelle Designs is sponsoring a giveaway for us this month. Kelle is offering 1 yard each of the cute little Elephant flannel fabric and 2 yards of the Giraffe flannel fabric (pictured below) to one lucky winner.
Please use the Rafflecopter below to enter.
Contest starts Feb. 10th and ends Feb. 21st. Sorry-but due to shipping costs, this contest is limited to U.S. residents only. Please leave an email where we can get in touch with you if you are chosen. Good luck!

We'd love to have you sign up to stitch, sew or quilt with us at our Yahoo Group but it will not be counted as an entry. Come join us! We're having a lot of fun creating quilts, totes, walker bags, and more and bringing smiles to those who receive them.
a Rafflecopter giveaway